Newcomer Connections services at the Field House
For more than 20 years, YMCA Newcomer Connections has welcomed newcomers to the greater Saint John community. As a leading community organization, Y Newcomer Connections assists immigrants and refugees with their settlement needs and helps to facilitate their integration and participation in the community.
We're excited to open a Newcomer Connections office on the east side, to better serve our clients.
For the full scope of Newcomer Connections services, click here.
Book an Appointment
506-717-4085
Book a meeting with a settlement counsellor, youth advisor, or a member of the employment team.
Hours: Monday to Friday – 8 AM to 5 PM
Programs
We're excited for newcomers to have the chance to get involved in new, culturally focused programs at the Field House.
In the licensed community kitchen we will offer children's programming, cooking classes, and workshops. Join us and learn with each other, about each other, and from each other.
Two new multi-purpose rooms will allow us to expand our offering of workshops and I&O sessions. Your next Friday Function or employment information session could happen on the east side!
Schedule coming soon
Sports and Recreation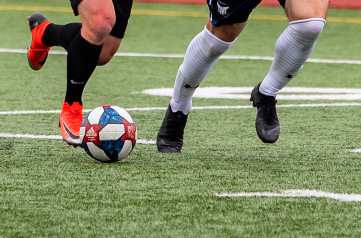 We want to provide newcomers the chance to play the sports they love. Join us for weekly sports nights on one of the indoor turf fields! We plan to offer diverse sports opportunities, like cricket, soccer, pickleball, and more. Stay tuned for friendly tournaments, new sport offerings, and further updates.
Schedule coming soon